Christian Education and Youth

Our church takes seriously the Great Commissioning of Jesus Christ to "go
and teach to all people". Our Board of Christian Education leads and
coordinates a very full program. The church also provides support for youth
retreats as well as an active summer camp program.
Sunday School
Sunday school meets following the Children's Sermon every Sunday.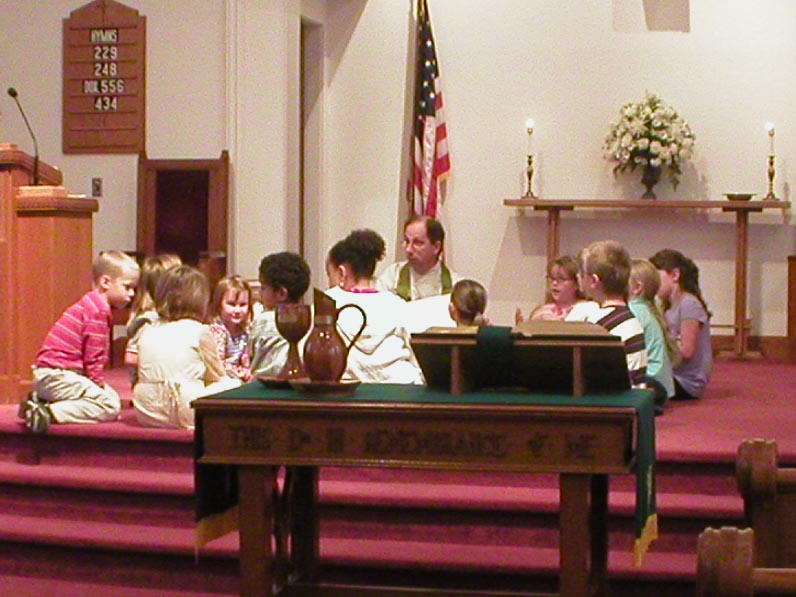 Child Care
Child care is provided each Sunday for those too young to enjoy all of morning
worship. A beautiful room is devoted to this service, complete with cribs,
carpet play area and craft facility.

More About Us <!- - include a bottom bar to link to other pages etc... - ->
E-Mail: uccgreene@juno.com