The music program at the First Congregational Church, Greene, New York, is a very important part of our worship. The program is led by several very capable, accomplished and dedicated members.
Organist and Organ
Our Church Organist is Zach Crandall
The organ was purchased after the fire in 1985.
The Organ is a Wicks Classic Model - 14 Ranks, Pipe Organ with a two Manual Console.
The Console is situated on a movable platform that allows it to be moved to different positions.
Adult Choir



The Adult Choir is directed by Ken Jones

.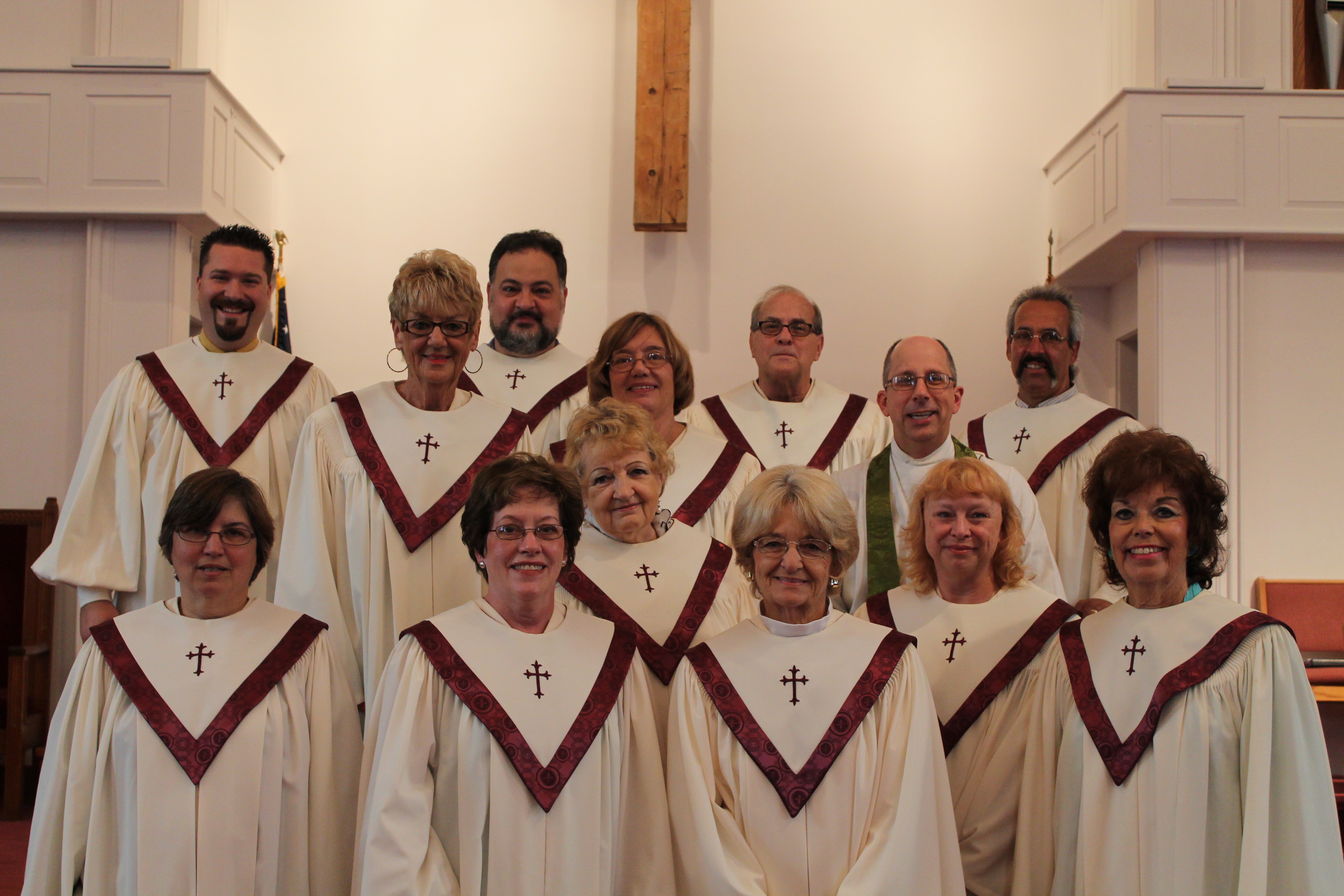 Hand Bell Choirs
The handbell program began in 1992 when two octaves of Schulmerich handbells were purchased. Today the
Joyful Ringers is a handbell choir with eight to ten members who perform during regular church services and
for special services.
We play two to four octaves of Schulmerich Handbells and three octaves of Malmark chimes. On occasion
members perform solos and / or duets. We also have a quintet- this group goes into the community more
easily as we use less bells and no tables. Our usual rehearsal time is Thursday evenings at 7:00 p.m.
in the bell room of the church.
Young Ringers - five energetic and talented individuals at this time. They rehearse on designated Sundays
after the church service in the bell room of the church.
We always welcome new bellringers - no matter the age! There is much "joy" in learning the music - to
praise God and and to share with others in rehearsal and performance.
The Handbell and Choirchime Choirs, Joyful Ringers and Young Ringers are directed by volenteers, Adrienne Silvernail and Carol DeJager .
They often perform for Sunday services and in special events such as Children's Day and Fun Nite.

More About Us


| Top | Home Page | News Letter| Pastor | Greetings | Activities | Christian Ed & Youth |
| Basic Beliefs &amp Core Values | History | Organization | Church Facebook Page|
E-Mail: uccgreene@juno.com